Lord, this is like Iron Man all over again, with me wrting fic I never planned to. This story is for

strangevisitor7
who gently prodded me to write it. And I insisted I couldn't. Yeah, well.... Famous last words and all that.
Fandom
: White Collar/Magnificent Seven ATF AU
Notes
: A little M7 background - yes, it is a western, but there's a strong tradition of modern day AUs in the fandom. Usually the guys are ATF agents, or sometimes P.I.s or FBI. In this case, I've decided to go with Mog's ATF AU, or my take on it, at least. So yes, I finally did it, I wrote ATF fic!
This is a sequel to '
Straight and Narrow
', same evening in fact.
Summary
: Neal and Ezra deal with the past.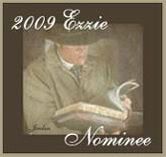 =-=-=-=-=-=-=-=-=-=-=-=-=-=-=-=-=-=-=
An Allocation of Regret
They were back at June's after a companionable dinner at Sal's, sitting in deep leather armchairs in front of the fireplace, sipping Napoleon brandy from cut crystal snifters. The two cousins had caught up on each others' lives, the conversation light, touching mostly on generalities; nothing too serious. Nothing that had the ability to scale the emotional walls both men kept around themselves as unconsciously as breathing.
( But it was what they hadn't spoken of that was sitting squarely between them now. )